Back to news listing
TOKIO MARINE VIETNAM SPONSORED THE MUSICAL FESTIVAL – VNSO SPRING CONCERT AS PART OF BINH DUONG CULTURAL FESTIVAL PROJECT CONDUCTED BY PARTNER BECAMEX TOKYU
News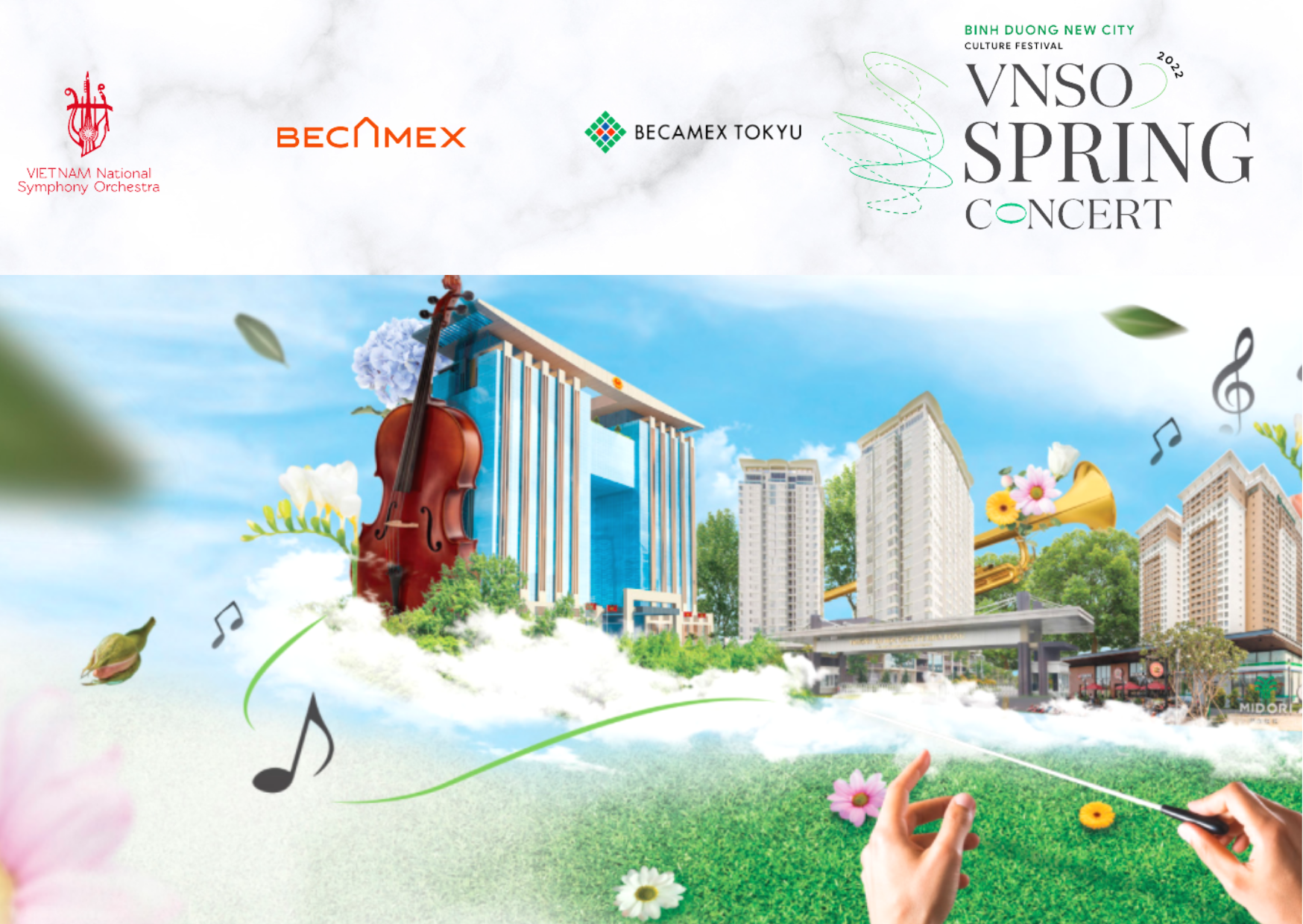 The Project of
Binh Duong Culture Festival
is raised with the goal of making Binh Duong an dynamic city filled with unique cultural identity, using the power of "music". It can be said that music brings the "a souce of energy", "courage", and "happiness" to every human-being in the world, beyond borders, and beyond ethnicity.
The very first event of the Project is a concert performed by the Vietnam National Symphony Orchestra (VNSO), which is planned to be held on March 5, 2022, at Binh Duong Convention and Exhibition Center. The concert named "VNSO Spring Concert" would be performed by the well-recognized VNSO which has gained remarkable achievements in many regional and international concert tours around Vietnam and overseas.
Along with its partner, organizing committee and all sponsors, Tokio Marine Insurance Vietnam wishes that the project would partly contribute to the development of Binh Duong New City with unique cultural and artistic identity.
Detailed program of the VNSO Spring Concert in Binh Duong:
https://bdnc-culturefestival.vn/