Home
About us
Corporate Culture
Corporate Culture
The torch to light us in our growth direction
Corporate Culture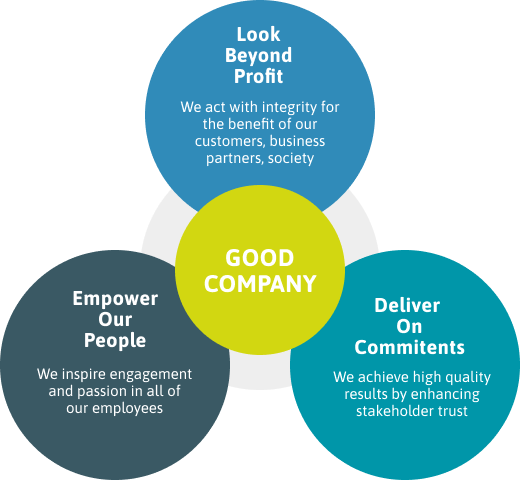 01.
Corporate philosophy
To Be a Good Company
Through our collective efforts, we will pursue an endless journey to be a Good Company in Vietnam with an open, dynamic and innovative culture, living up to the trust placed in us by our employees, customers and society. We will balance our strength as an organization with compassion as individuals to uphold our core values for the ultimate fulfillment of corporate mission and vision.
02.
mission
Through the provision of the highest quality products and services, Tokio Marine Insurance Vietnam aims to deliver safety and security to all our customers, and contribute to the development of Vietnam society based on trust.
03.
vision
We, Tokio Marine Insurance Vietnam strives to be selected by our valued customers and partners as a Best Quality insurance company in Vietnam.
04.
core values

Customer oriented

Set customer trust as the foundation of all our activities
Stand on the customer's side
Be innovative to customer's needs

Professionalism

Pursue our quality all the time
Be compliant and do the right things
Be responsible with strong commitment

Teamworking

Respect our people
Enhance effective communication and collaboration
Maximize our ability as one team

Social responsibility

Be a good cooperate citizen in Vietnam
Contribute to the development of Vietnamese society