Home
About us
Corporate Culture
Corporate Culture
The torch to light us in our growth direction
Corporate Culture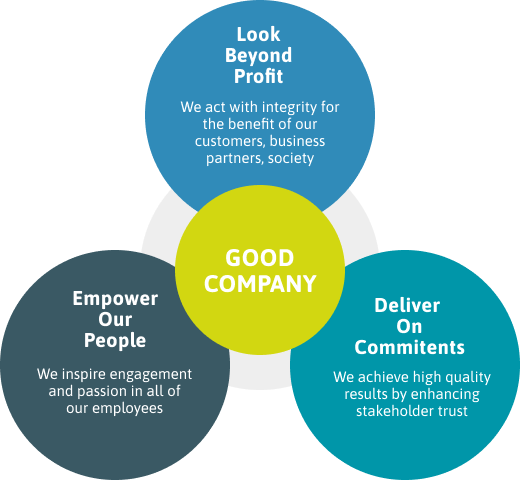 01.
Corporate philosophy
To Be a Good Company
Through our collective efforts, we will pursue an endless journey to be a Good Company in Vietnam with an open, dynamic and innovative culture, living up to the trust placed in us by our employees, customers and society. We will balance our strength as an organization with compassion as individuals to uphold our core values for the ultimate fulfillment of corporate mission and vision.
02.
mission
TMIV will be the BEST QUALITY insurance company in Vietnam through providing excellent products, services and delivering satisfaction to all stakeholders with sustainable growth.
03.
Vision
Expanding business to strengthen "Core values"
Being a respected company
Being a happy place to work
04.
core values

Customer oriented

Stand on the customer's side
Listen to customer's voice sincerely
Protect customer's benefits

Professionalism

High lever expertise
Proactive
Be responsible

Teamworking

Promote collaborative spirit
Enhance co-operation to quickly deliver the best solutions to clients' demand

Social responsibility

Be a good cooperative citizen in Vietnam
Strong commitment for Vietnamese society & development