Overview
Our story on development history and brand
ABOUT US
1. The first foreign-invested non-life insurer in Vietnam established since 1996.
2. Be proud to be the DNA of two leading insurance groups in Japan and Vietnam - Tokio Marine Insurance Group and Bao Viet Holdings.
3. Be honored to accompany thousands of foreign and domestic clients in Vietnam to do business and live life to the fullest over the past 20 years with various non-life insurance solutions and services of Japan Quality.
Global brand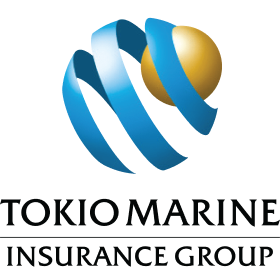 The Tokio Marine brand is recognizable in global Insurance industry, symbolizing the group's integrity, high standards and security.
The dynamic helicoid-shaped figure represents innovation and creativity to anticipate the future, while gently embracing and supporting our customers and the earth.
To the logo, a gold color, symbolizes the preciousness of humankind and the earth. Blue is applied to the helicoid-shaped figure, conveying such meanings as intelligence, cleverness, affinity, and the future.
This logo expresses Tokio Marine's wish to prosper and grow on a global scale, together with our customers. In the same way, the brand has been built up and continue being fostered in Vietnamese market for the past over 20 years with commitment of Japan Quality.
HISTORY
1996
We started with the name ""Vietnam International Assurance Company (VIA)"".
The Company was established as the first foreign-invested general insurer in Vietnam by 3 shareholders - Bao Viet, Commercial Union and Tokio Marine.
Based in Hochiminh City, the Company had legal capital of USD 6,000,000.
1997
Hanoi Branch Office was established for the expansion to the North of Vietnam.
2002
Tokio Marine purchased the shares of Commercial Union. Since then, captial ratio has been 49% from Tokio Marine and 51% from Bao Viet.
2009
The Charter Capital was VND 300,000,000,000. The Company acquired full business license to provide full services to all clients in Vietnam.
A representative office was established in Da Nang province.
Head Office was relocated to Hanoi.
2010
"Vietnam International Assurance Company" was renamed to "Bao Viet Tokio Marine Insurance Joint Venture Company".
2012
A representative was established in Hai Phong.
2013
"Bao Viet Tokio Marine Insurance Joint Venture Company" was changed into "Bao Viet Tokio Marine Insurance Company Limited".
2016
Tokio Marine increased its share in BVTM from 49% to 51%.
2020
24 years of development.
Bao Viet Tokio Marine Insurance was changed into Tokio Marine Insurance Vietnam Company Limited
OFFICE NETWORK

Hanoi Head Office
Add: Room 601, Floor 6, Sun Red River Building, 23 Phan Chu Trinh, Hoan Kiem
Tel: +84-243 9330704

Hochiminh Branch Office
Add: Floor 14, Lim Tower 3, 29A Nguyen Dinh Chieu, Da Kao Ward, District 1, Ho Chi Minh City, Vietnam
Tel: +84-283 8221340

Danang Representative Office
Add: Floor 14, 249 Nguyen Van Linh, Thanh Khe District, Danang City
Tel: +84-236 3843899

Haiphong Representative Office
Add: Unit E, Floor 8, Harbor View Building, 12 Tran Phu, Hai Phong City
Tel: +84-231 3250456
DETAIL OF CONTACT