Back to news listing
TOKIO MARINE INSURANCE VIETNAM DONATES 2,200 QUALITY HELMETS TO HA GIANG STUDENTS
News

Tokio Marine Viet Nam donates 2,200 quality helmets to Ha Giang students

Japanese-backed non-life insurer Tokio Marine Insurance Vietnam has partnered with the National Traffic Safety Committee (NTSC) to launch the "Helmets for children" campaign, delivering over 2,200 good quality helmets to disadvantaged primary and secondary pupils in four boarding schools in Ha Giang province in Vietnam's northeast.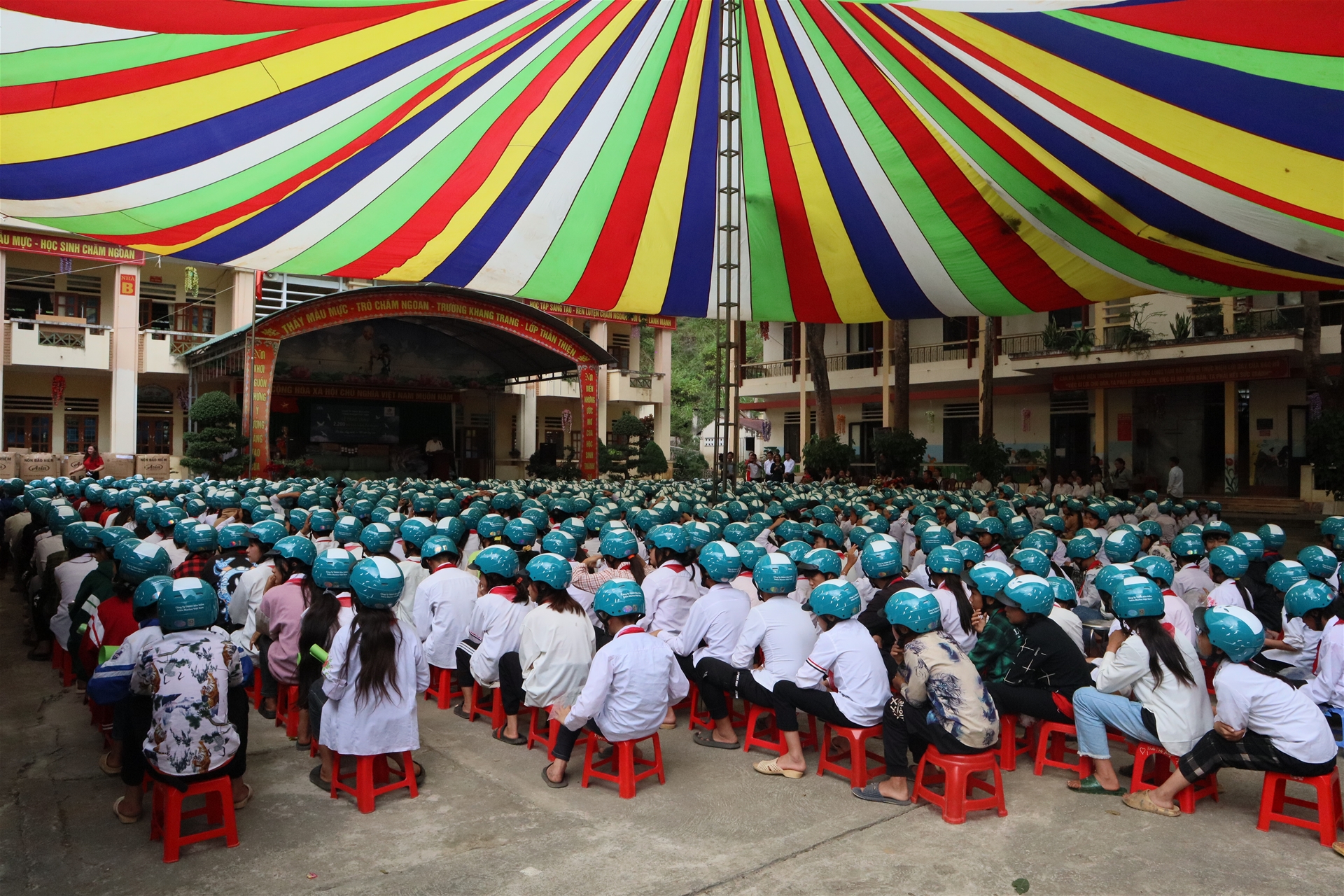 Over 800 students at the ceremony in Quan Ba district, Ha Giang province
The campaign ceremony featured the Board of Directors and employees of Tokio Marine Insurance Vietnam, representatives of the National and Provincial Traffic Safety Committee, the local Department of Transport and Department of Education and Training, local administrative associations, the school management boards, and over 800 pupils.
According to Pham Viet Cong, deputy chief of Office at NTSC, the first 10 months this year saw 9,212 traffic accidents nationwide, killing 5,221 people and injuring 6,140.
The number of traffic accidents increased by 240 cases, equal to 2.67 per cent, in which deaths jumped by 641, up 14 per cent on year.
"Road traffic injuries continue to be a major public health problem and a leading cause of death, injury and disability in children and young people in Vietnam," said Yasuhiro Takeda, general director of Tokio Marine Vietnam.
"However, we believe that traffic accidents are completely preventable through prudent measures in which enhancing traffic safety awareness and discipline from childhood is one of the critical points.
"Tokio Marine Vietnam hopes to join a hand with the local community and schools to help the students - the future generation of Vietnam – to be better aware of traffic safety culture and the practice of wearing high-quality helmets when travelling."
The company also presented local schools with five sets of desk computers and 120 warm winter blankets to contribute to a better learning environment.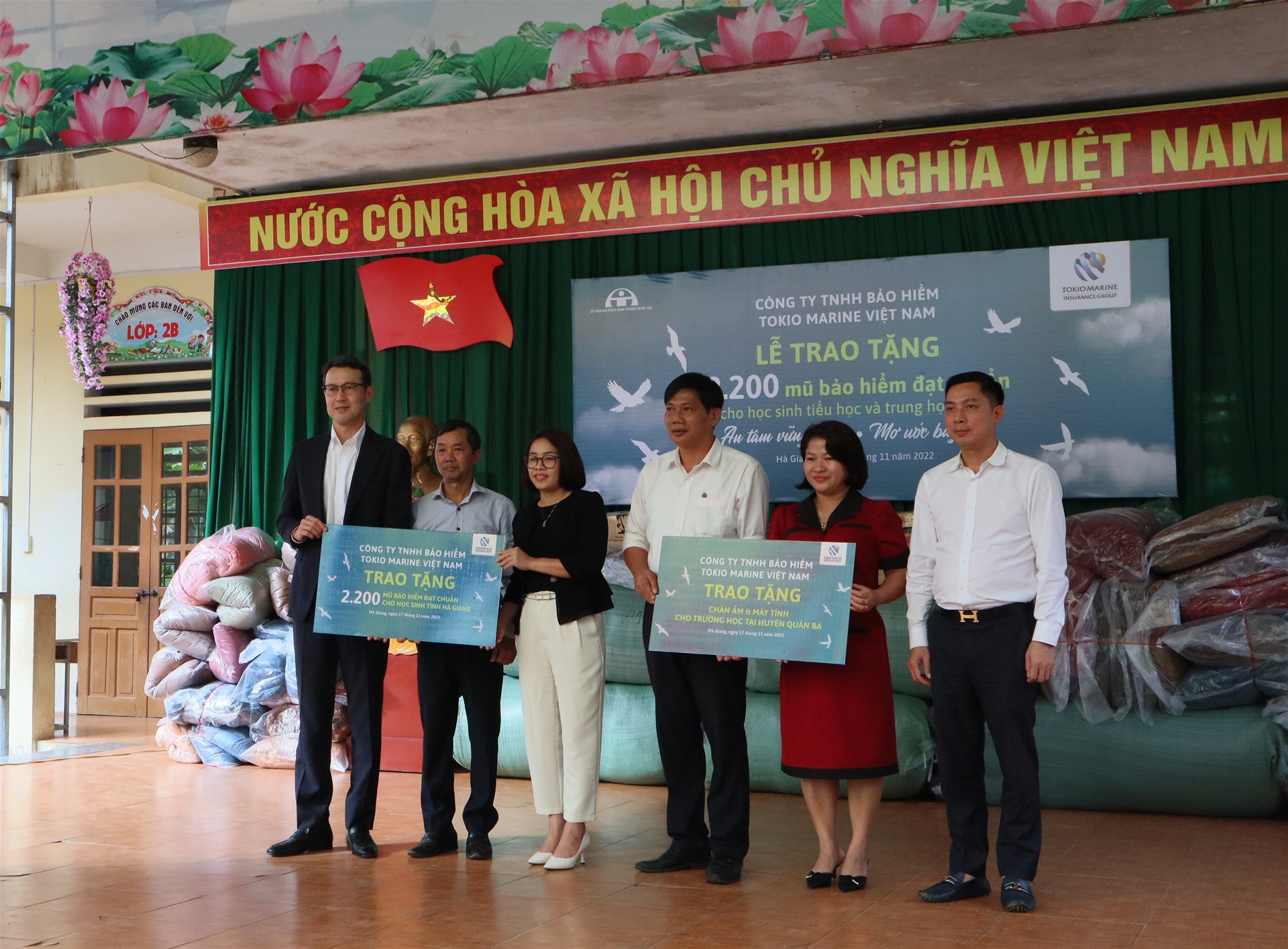 Mr. Yasuhiro Takeda (left) - General Director of Tokio Marine Vietnam and schools' headmasters
During the ceremony, the company teamed up with the schools and local traffic police to conduct a sharing session with all pupils and parents on the topic "Traffic Safety Practice" to help enhance awareness and habits among the children and their parents in daily life when travelling on roads.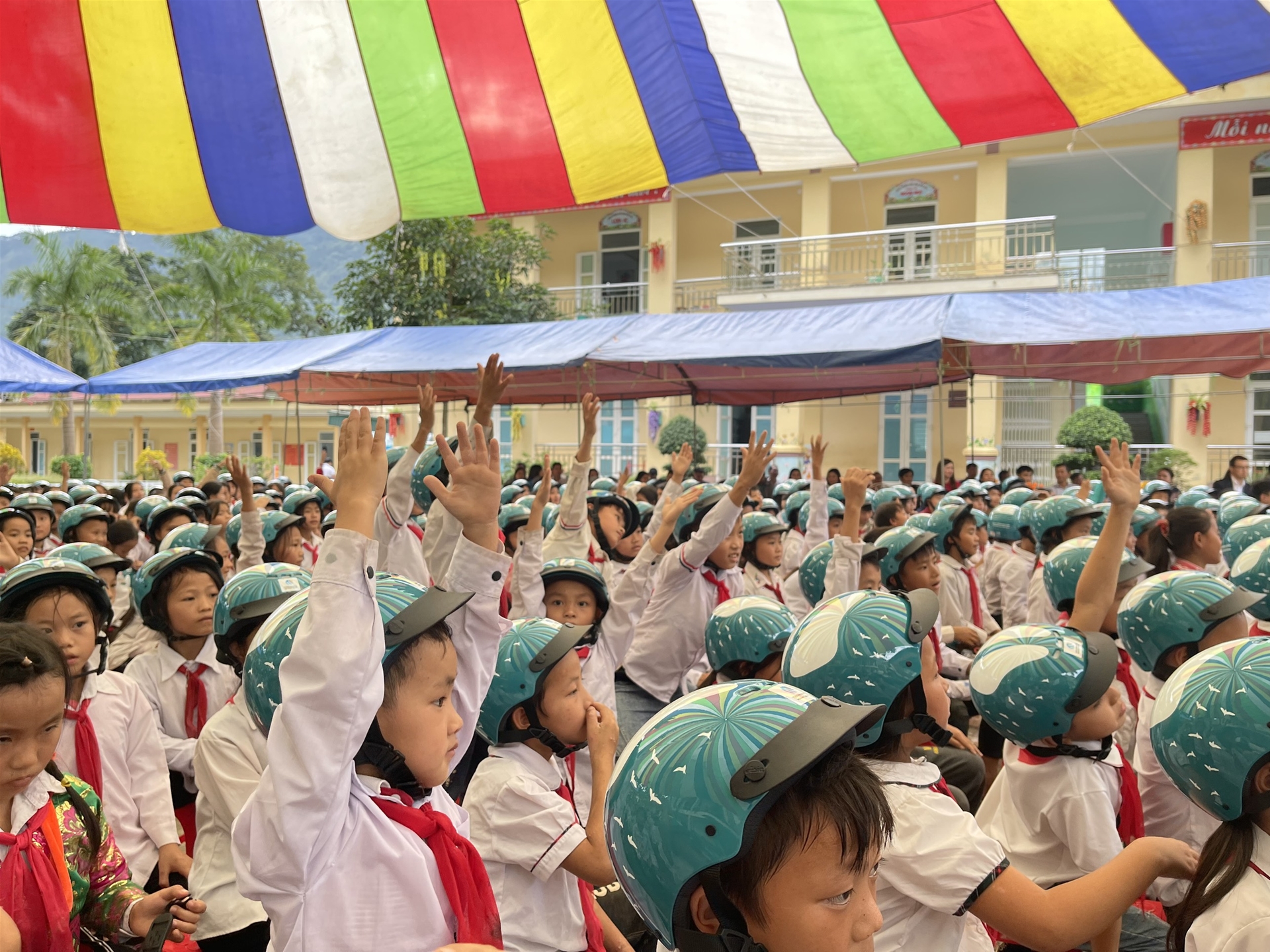 Exciting sharing session on "Traffic Safety Practice" presented by local traffic police team

Cao Quyet, headmaster of Lung Tam Primary School, one of the programme's beneficiaries, said: "I would like to express sincere gratitude to Tokio Marine Vietnam for the helpful and kind support. Besides the contribution to enhancing our children's traffic safety, the children will sleep well on cold winter nights with such warm blankets."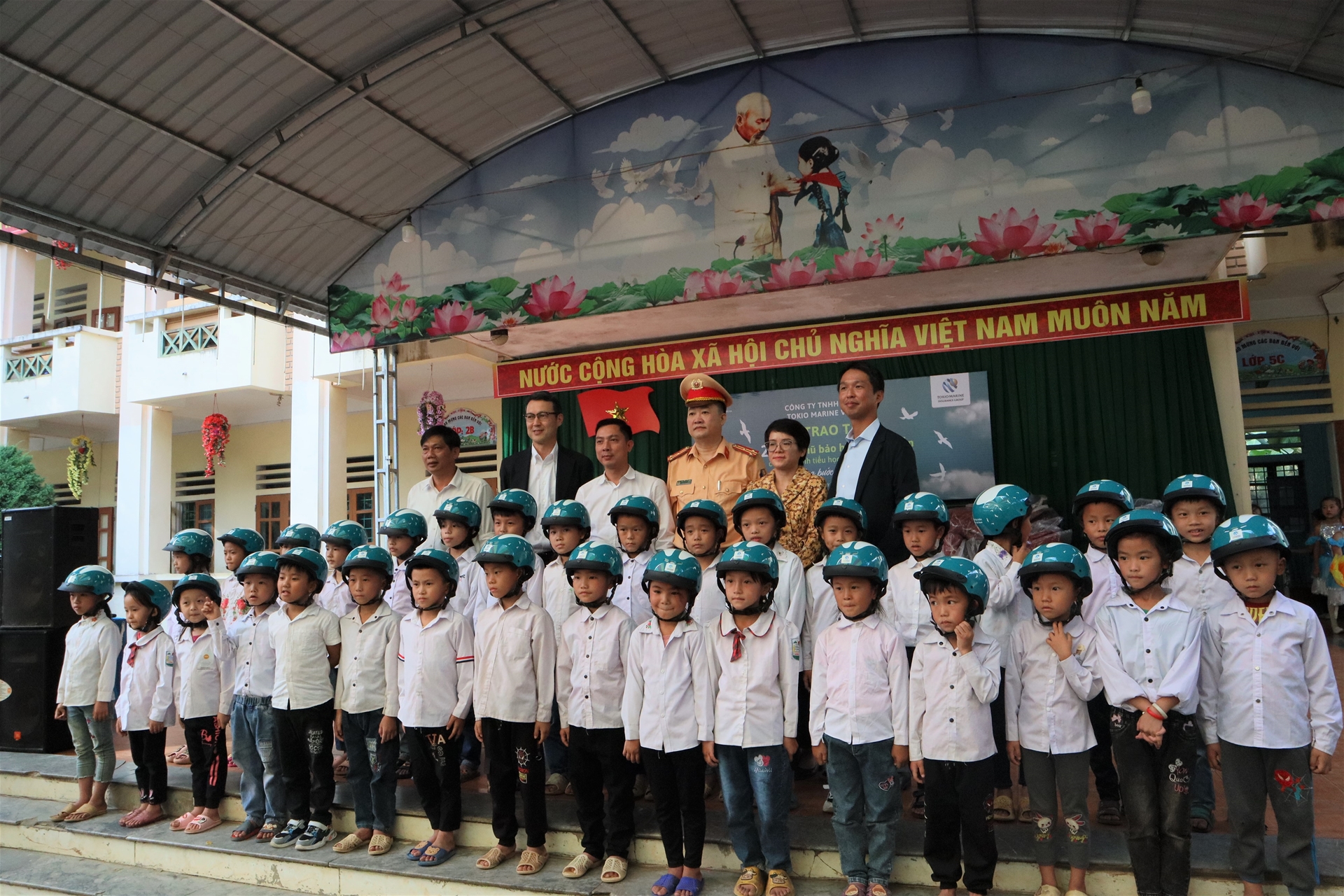 Representative from TMIV & National Traffic Safety Committee with the students in the ceremony


The ceremony closed in a memorable and happy atmosphere with smiles from the teachers, pupils, parents and all the participants in Ha Giang, a peaceful mountainous province of Vietnam.

In its endless journey "To Be a Good Company", Tokio Marine has conducted various Corporate Social Responsibility programs annually to support the disadvantaged and contribute to the sustainable development of local environment and community.