Back to news listing
LAW ON ENTERPRISE 2020: TRANSFORMATION ON ADMINISTRATIVE PROCEDURES & CORPORATE GOVERNANCE
News

Ratified at the 9th session of the XIV National Assembly on June 17th, 2020, the Law on Enterprise No. 59/2020/QH14
("LOE 2020")
officially came into effect from January 1st, 2021 and completely replaced Law on Enterprise 2014.
This is considered as a prompt movement of lawmakers after just over five years of implementing the Law on Enterprise 2014, aiming to facilitate businesses in understanding, joining, and doing business in the market, as well as to create a more solid and complete legal framework for corporate governance activities.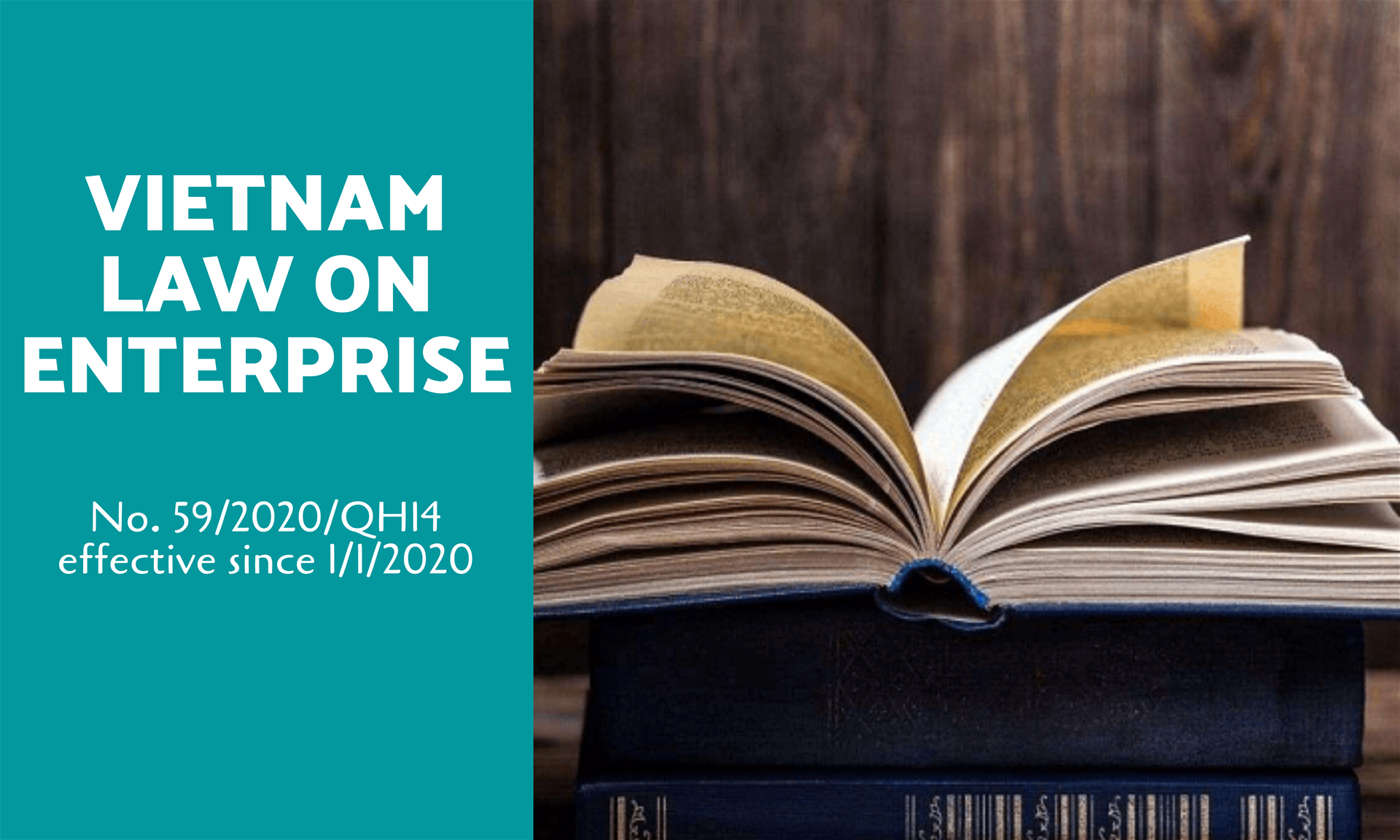 Significant changes of LOE 2020 include:
Simplifying administrative procedures
Seal management:
LOE 2020 recognizes that the digital signature shall have the equivalent value of a seal, and at the same time, abolishes the requirement to notify the seal sample before use. Additionally, enterprises may stipulate the principles of seal management and storage not only in the company's charter but also in other internal regulations issued by the enterprise or its branches and affiliates. According to LOE 2020, the seal is also not required to include 2 basic pieces of information: the enterprise's name and business code.
Report on the change of managerial position information:
Previously, when an enterprise changes one or more personal information (such as full name, address, nationality, ID card, etc) of members of the Board of Directors, Controllers, Directors/General Directors, such enterprise shall report to the Business Registration Authority. However, this requirement has been abolished by LOE 2020.
Business registration:
LOE 2020 has officially introduced enterprise registration methods, including: directly at the business registration office; via postal services and the electronic portal. In particular, since the online application for enterprise registration has the same legal value as the paper dossier, enterprises will not have to submit a paper copy as stated in the current regulations.
Improving corporate governance
Responsibilities of legal representatives:
Even though the Law on Enterprise 2014 has made progress in allowing enterprises to have more than one legal representative, this law lacks guidance to deal with the cases where the company charter does not prescribe the rights and obligations of these people.
To reduce the "ambiguity" and minimize the avoidance of liability of these legal representatives, the LOE 2020 states "each of the legal representatives shall fully represent the enterprise before a third party and jointly be responsible for any damages to the enterprise as prescribed by laws".
Supplementing the subjects who are forbidden to establish and manage enterprises in Vietnam:
LOE 2020 has added several cases compared to the Law on Enterprises 2014, including:
•
People with cognitive and behavioral difficulties; people in temporary detention
•
The organization is a commercial legal entity prohibited from doing business or operating in certain fields.
Increasing the rights of minority shareholders in a joint-stock company:
Previously, the Law on Enterprises 2014 requires a group of minority shareholders to hold 10% or more of the total shares for
at least 6 consecutive months
to be granted rights to access, extract the minutes of meetings, resolutions and decisions of the Board of Directors, mid-year and annual financial statements, request to convene the General Meeting of Shareholders, etc. However, LOE 2020 has reduced the mandatory holding proportion to 5%, and no longer requires a fixed ownership period.
Absence of the single legal representative:
To assist enterprises to operate continuously and limit interruptions, LOE 2020 also clarifies/supplements some special cases which allow company owners, Member Assembly, Board of Directors to appoint another person to be the legal representative of the company if the current legal representative is absent from Vietnam for more than 30 days without authorizing another person to exercise his/her rights and obligations or such representative is dead, missing, facing criminal prosecution or has difficulty controlling his/her behaviors, etc.
Business suspension and termination:
LOE 2020 also enhances the role of state management by adding specific cases where an enterprise may be requested to suspend its operation or terminate its business by business registration agencies or competent state agencies, such as failure to satisfy a conditional business line, suspending business at the request of relevant agencies following regulations of laws on tax administration, environment, or suspension, termination of one or several business lines, or in one or more fields as ruled by the Court.