Back to news listing
Insurer turns up heat on Japanese appeal
News

General director Hideaki Maeomote of Bao Viet Tokio Marine Insurance (now Tokio Marine Insurance Vietnam) told VIR's Phuong Thu about the company's new brand commitment and experience of quality Japanese services for clients and how this new brand inspires customers to achieve their life goals.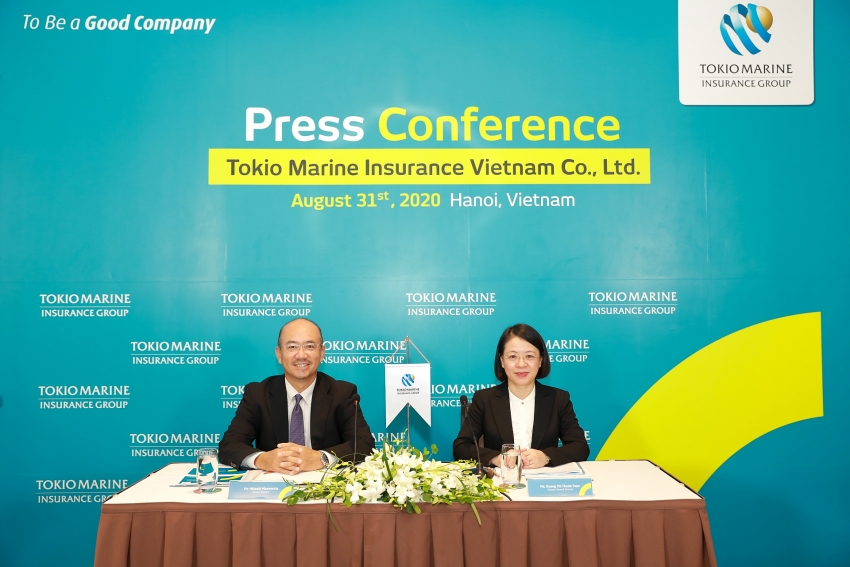 Bao Viet Tokio Marine Insurance officially changed name and brand identity to Tokio Marine Insurance Vietnam. Can you tell us about the reason and your expectations from this change?
Tokio Marine Insurance Vietnam (TMIV), previously Bao Viet Tokio Marine Insurance, has operated for 24 years as the first foreign-invested insurer in Vietnam since 1996. Since then, the company has experienced sustainable growth in the local market by providing safety and security to our valued clients through diversified general insurance products and services. However, the competition in the Vietnamese insurance market is getting severe, and in order for us to develop ourselves in the market, we have to develop our strengths more and more.
We believe our strength is "Japanese quality", which Tokio Marine has been striving to deliver to all our stakeholders all over the world, for over 140 years. The corporate name and logo change will definitely help our company to be recognised as the best Japanese-quality insurance services provider and become a trusted risk solution partner to accompany our clients on their sustainable business development journey in Vietnam.
What does your new branding campaign entail? Does the change signify new goals to set a deeper footprint in the market?
We understand that Vietnamese people really prefer Japanese brands and believe that goods and services from Japan are better in quality and are more reliable. We believe that our "Japanese quality" can be an utmost advantage in Vietnamese customers' eyes.
Pushing up the Tokio Marine brand is a commitment to a high standard of quality and care in all of our qualified products and services. Better client experience and satisfaction will speak for themselves and will be the most effective tools to enhance our brand in the long term – what better way to become known for quality than by giving quality consistently, at every turn?
At the same time, we have been making an effort to pursue the endless journey "To be a Good Company in Vietnam" by delivering positive values for the benefit of our clients, employees, and local community through different initiatives.
As for the community, we have spared no effort to protect future generations through different social projects such as "Mangrove Planting" for better local environment and "Helmets for Kids" for better traffic safety among disadvantaged schools. It is this strong dedication to the Good Company corporate philosophy that will allow us to continue to grow sustainably in the next 50 or 100 years.

What role does the Vietnamese market play in your strategy for the ASEAN region? How has your performance in in Vietnam so far?
We have been operating in Vietnam for 24 years, as you know. Since setting up facility as the first foreign-invested insurer in the country, the company has experienced sustainable and continuous growth and produced remarkable profit, showing around 30 per cent profit ratio out of Gross Written premium on average in the recent decade. Tokio Marine Asia, our regional HQ, recognises that Vietnam is a market offering great potential, and TMIV has been contributing to the growth in ASEAN region in terms of profit.
Vietnam's insurance market is witnessing a sharp change in the business environment, with higher demands for equipment and flexibility in packages for customers, especially in the current unpredictable situation. How does TMIV align with these new demands?
We recognise that the Vietnamese economy is showing remarkable growth, including the field of insurance, especially digital equipment which we think shows faster changes compared with other ASEAN countries. However, we think that insurance products and their associated benefits are not known well enough in public and has not reached enough Vietnamese people.
That means there is great promise in this market. Tokio Marine has a global network of representative offices across 490 cities in 45 countries and territories, more than 33,830 employees and agents in over 190 countries and territories. At the end of the 2019 fiscal year, Tokio Marine & Nichido (Fire Insurance Co., Ltd.) was ranked by the two biggest credit ratings agencies in the world: A+ financial strength rating by Standards & Poor's (S&P) and A++ financial strength rating by AM Best Financial. The extensive global experiences, know-how, and knowledge stored in the group are definitely our strength, and we believe we can apply some of them in this market and help Vietnamese people to recognise that insurance products are trustworthy.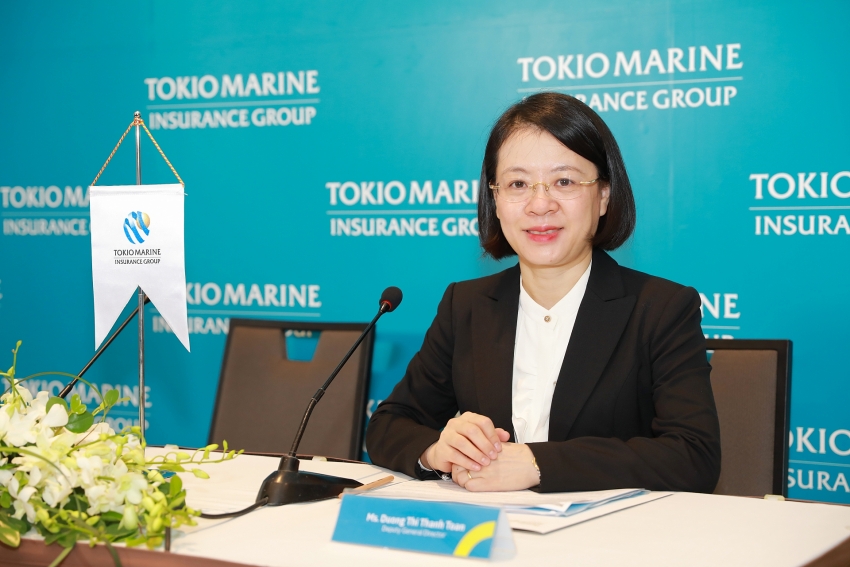 Vietnam, a country of more than 96 million people, is becoming an attractive destination for foreign direct investment including Japan enterprises. How does your company support and what services do you offer them?
This has been our core business, especially for Japanese enterpriese invested in Vietnam. There are a lot of hidden and unexpected risks when they invest oversea. We have supported these companies not only by proposing insurance coverage as well as providing fast, fair, and professional claims settlement to support clients in recovering from their financial challenges, but also consulting them to minimise risks so that they can operate in Vietnam smooth
A number of our value-added services to clients include risk management consultancy to help clients identify risks at their premises at the early stages, with appropriate loss prevention recommendation, safety management, and loss prevention training to increase clients' awareness of various on-site hazards and assistance on risk improvement. We strive to be creative and innovative to bring about the best safety and security solutions to our clients.
Digital technology seems to be a core pillar for this partnership. What are some of the secret tech weapons your company has to get ahead?
Even though the Vietnamese insurance industry is still under development, digital technology such as web application and claim services have already been launched. We are also developing similar kinds of technology to boost positive customer experience, together with some of our clients who have the same advantages in each market. In addition, we are investing in internal infrastructure to improve the efficiency of our business processes.
Source: Vietnam Investment Review