Back to news listing
Business Continuity Plan in Pandemic - 3 Key Points on the Importance & Way to Conduct
News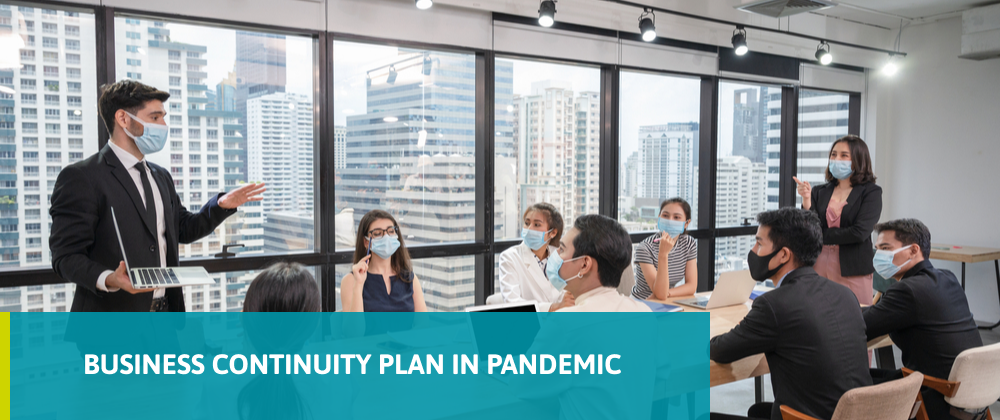 Since the outbreak of the pandemic in early last year, various regulations have been implemented in each country to prevent and control the spread of the new coronavirus infection. Apparently, the business activities of each company are greatly affected by business suspension which related to not only basic infrastructure, etc., domestic/cross- border movement restrictions, restrictions on going out, limitation of the number of passengers and operating hours of public transportation, etc.

Some important impacts on business activities by business sectors: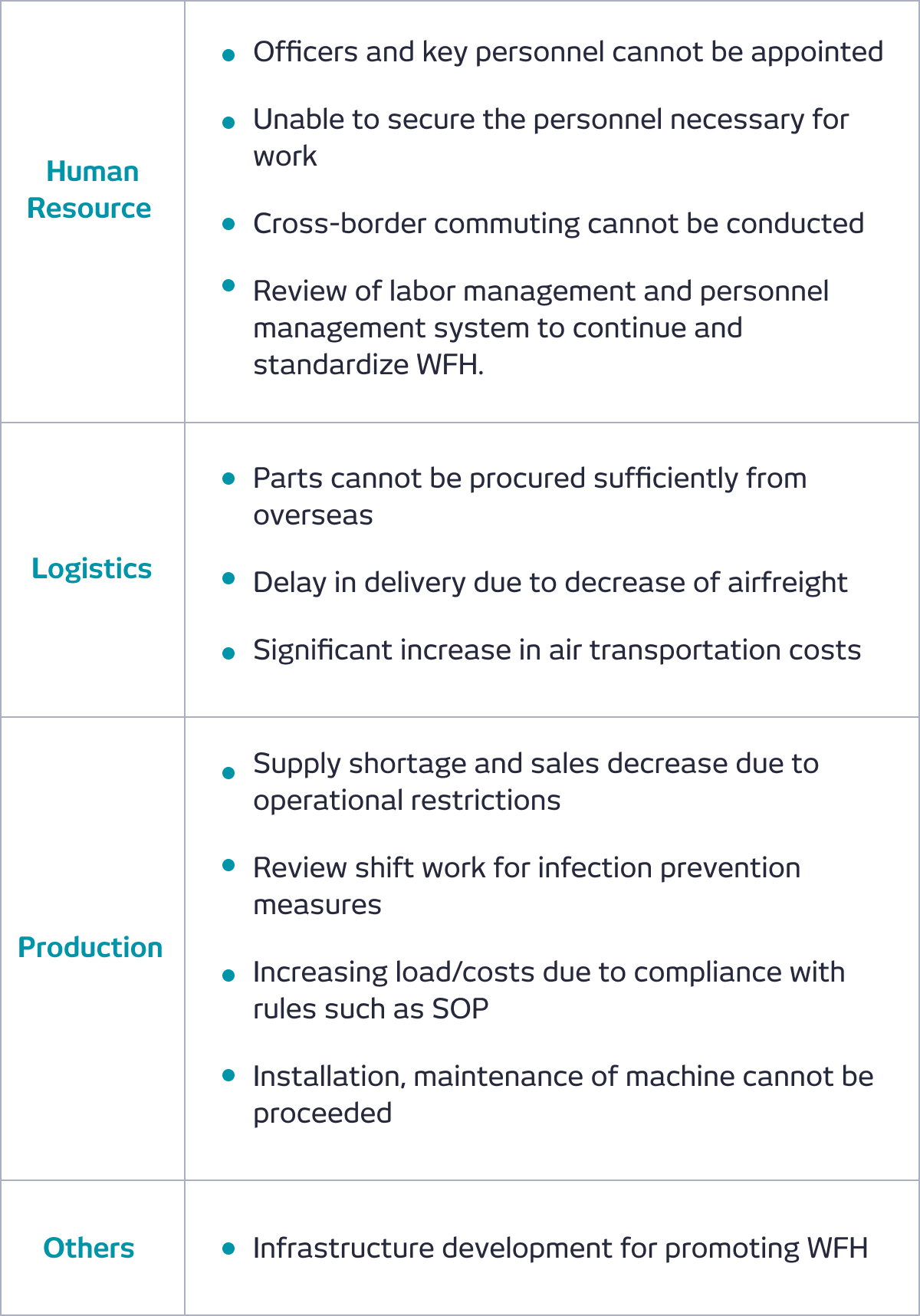 (*) BCP: Short for "Business Continuity Plan", Business Continuity Plan during the pandemic.

There are several different viewpoints between the BCP that assumes natural disasters such as floods and earthquakes, which have been developed by many companies, and the BCP that assumes infectious diseases such as the current pandemic.

For example, in the event of a flood or earthquake, damage will occur only around the risk area (such as the dike break of a large river or the epicenter), so it may be possible to continue business using an alternative site unaffected by the risks. However, infectious diseases have a wide range of affects, it is difficult to determine in normal times which areas can be used as alternative sites.

In addition, the period of occurrence of an earthquake is about a few seconds to a few minutes, and after the occurrence, efforts will be made for recovery, but in the case of infectious diseases, the occurrence and impact will last longer, so it is necessary to develop a response plan preparing for that time.

Based on the characteristics of infectious disease risk mentioned above, it is necessary to make a BCP based on "Damage to Human Resources (decrease in capacity)" and "Long-Term Response". For example, the risk of infectious diseases can be reduced by avoiding contact between people, so unlike natural disasters, we aim to continue our work without going to work as much as possible.

Unlike earthquakes, it is possible to partly predict the occurrence of hazards in advance. Even in the case of new coronavirus infection, we were able to confirm the situation from various information sources in which the infection spreads to various places after the case was discovered in China. By establishing a system for collecting information from WHO, related Ministries and Agencies in each country, and media reports, it is possible to consider and prepare measures in advance.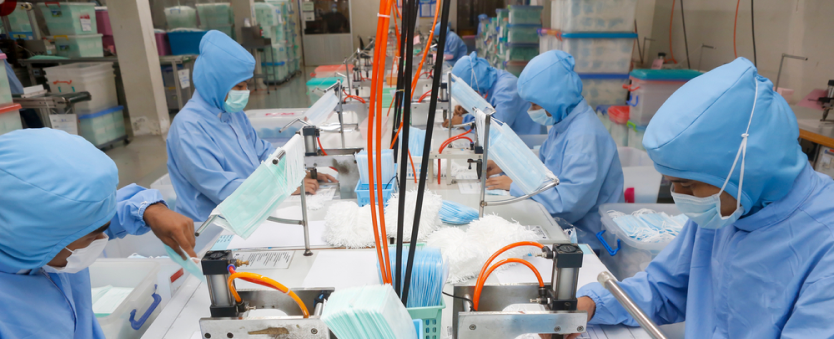 Difference between Infectious Disease BCP and Natural Disaster BCP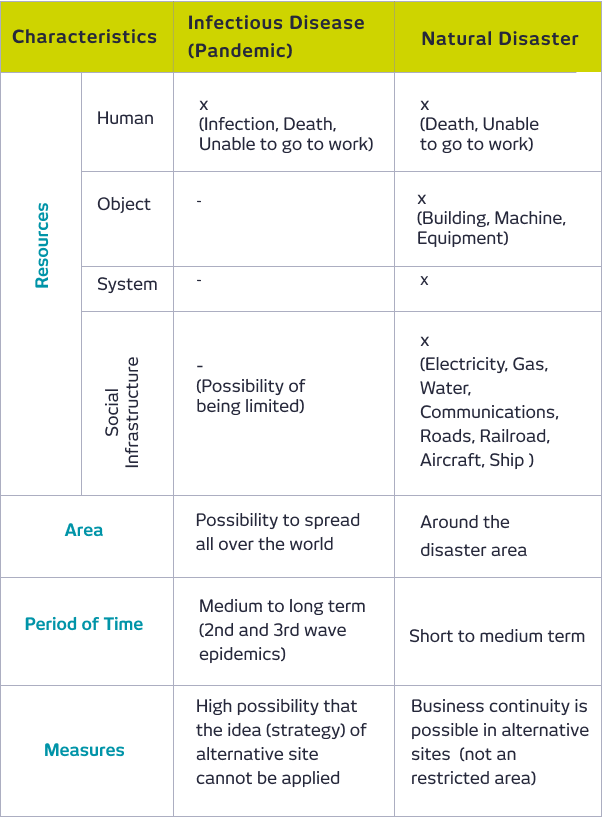 (*) You could download the "Checklist for BCP development" as attached in this article.

---
Attachment - Checklist for BCP development