Back to news listing
BE SAFE WITH HELMETS – "2020 HELMETS FOR STUDENT"
News

In 2020, in order to continue promoting the mission of bringing safety to the community through meaningful social projects, Tokio Marine Insurance Vietnam Co., Ltd. continues launching the program "Helmets for students" in Binh Dinh province, Central Vietnam with the message " Drive safe, Dream high".
On November 26th 2020, Tokio Marine Vietnam Insurance in collaboration with the National Traffic Safety Committee organized a program to award 2,100 helmets to high school students in Phu Cat district, Binh Dinh province in Southern Central Vietnam. The event was participated by representatives of the National Traffic Safety Committee, the Traffic Safety Committee of Binh Dinh province, local authorities and more than 1,000 students and teachers in the area.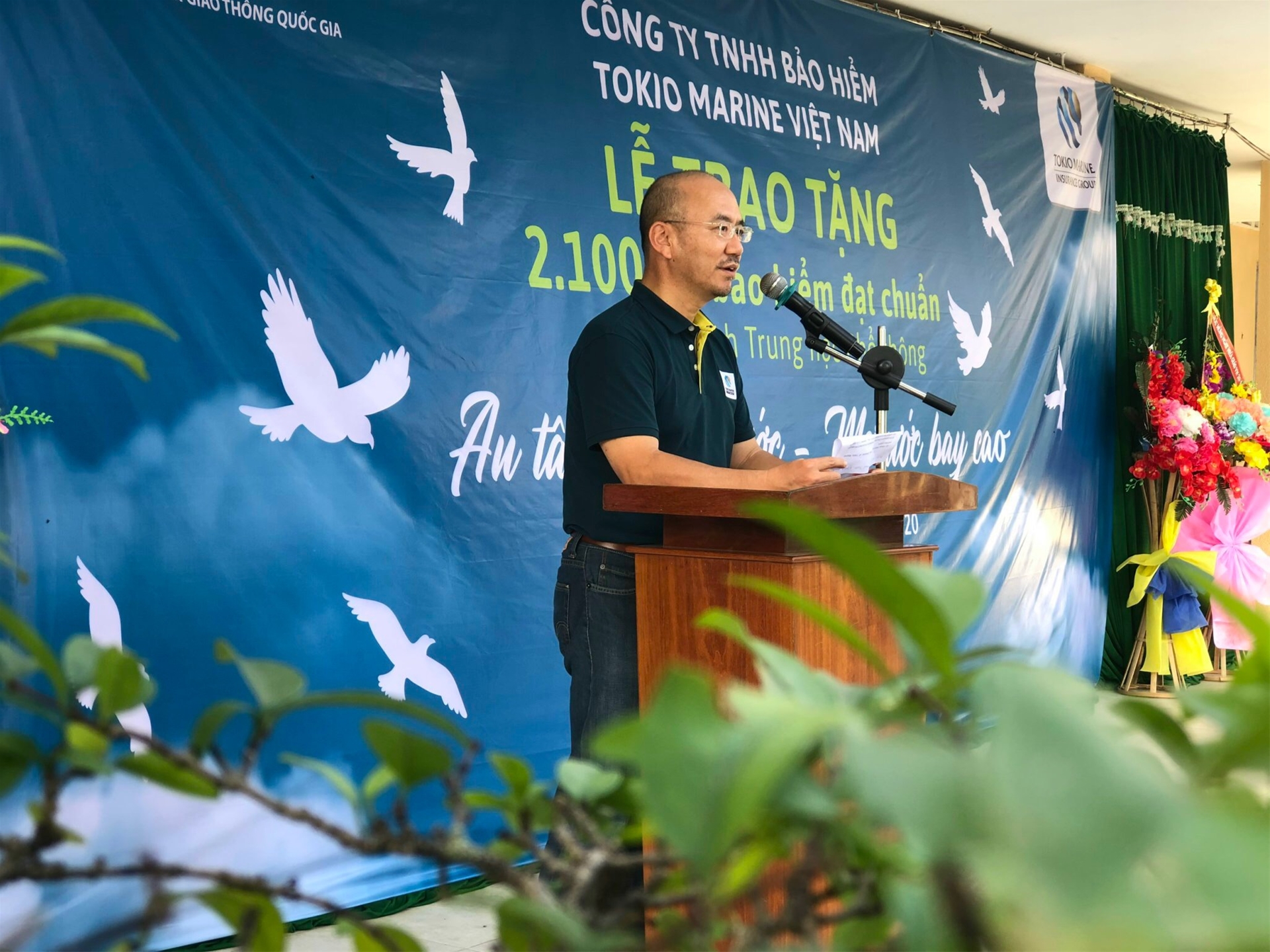 At the ceremony, the Company also delivered 20 scholarships to disadvantaged students whose relatives are unfortunately victims of traffic accidents. At the same time, the sharing activity themed "Traffic Safety" was also held at the school yard with enthusiastic participation by the students, which contributed to raising awareness and daily practices about traffic safety.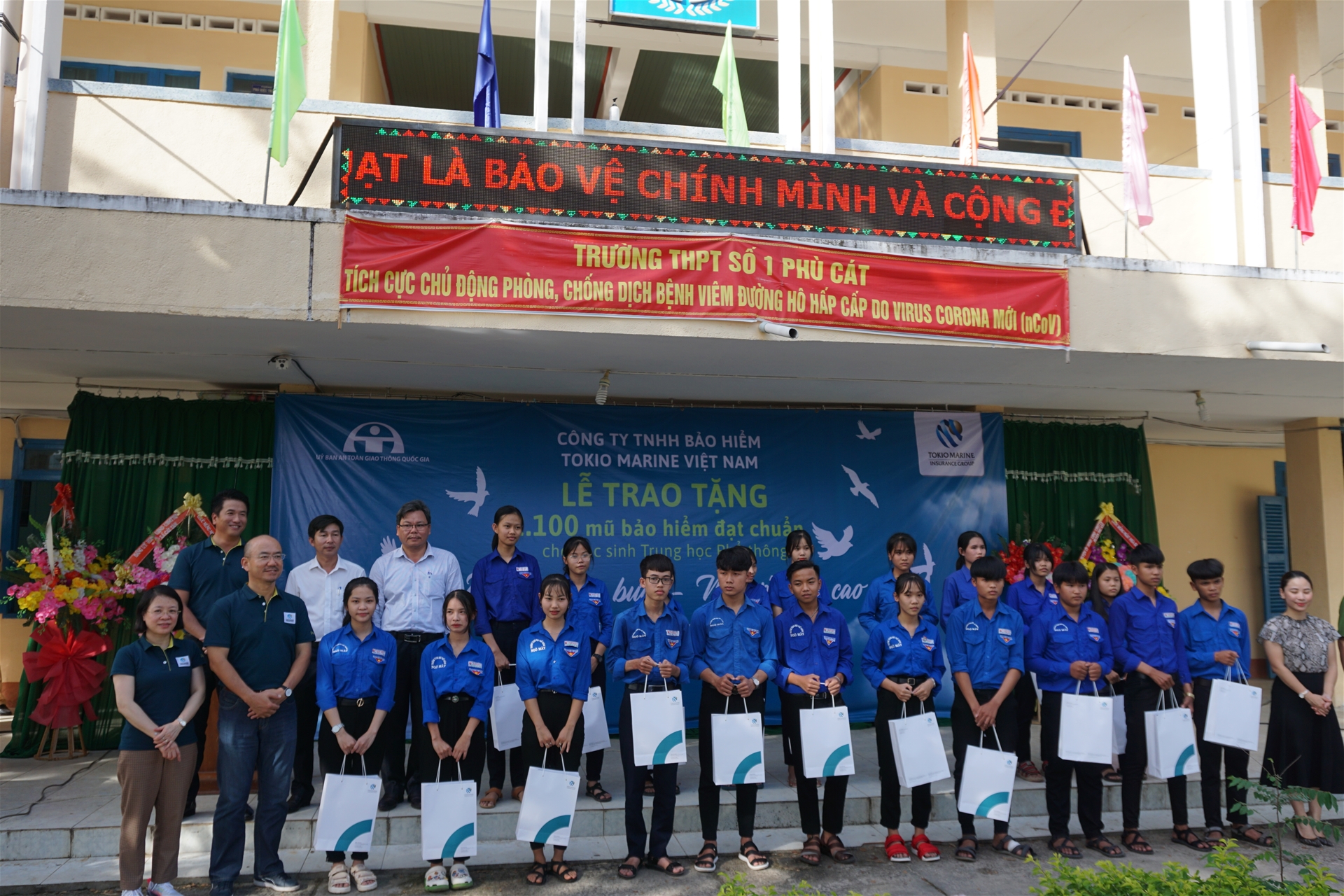 In the coming time, Tokio Marine Insurance Vietnam will continue to coordinate with the National Traffic Safety Committee to carry out campaigns to award helmets to student in difficult areas across the country with a hope to join hands in building a safe traffic culture in academic environment.